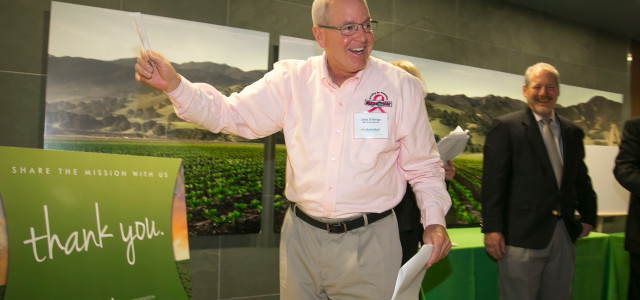 TALC was born out of the vision of philanthropist, business leader and Natividad Foundation Board of Directors member John D'Arrigo, and has grown to more than 164 members dedicated to changing and saving the lives of agricultural workers and their families. Each year, members join together to turn health care into healing for patients at Natividad through their contributions to the foundation's programs.
John D'Arrigo, President, CEO and Chairman of the Board of D'Arrigo California, founded TALC after his first visit to Natividad.
"Seeing the compassion and passion of Natividad's doctors and nurses planted a seed in my heart and mind that I wanted to do something to help. The result was bringing together 22 farming families to collectively help provide Natividad with the tools they need to continue providing high-quality health care. It's that simple."
—John D'Arrigo
Since its inception in 2010, TALC's donations totaling more than $2.3 million have purchased 150 pieces of medical equipment and services for 15 hospital units and programs, ranging from the CHOICE program to the ER to the NICU. Its support buys the very best medical equipment beyond what the hospital can afford on its own, like ventilators for the Neonatal Intensive Care Unit or Buzzy Bees in the emergency room that use cold and vibration to distract children during procedures or IV insertion. TALC also funds one-of-a-kind interpreting services for indigenous immigrants who don't speak English or Spanish through our Indigenous Interpreting+ program, allowing every patient to fully communicate with their care team.
Gifts from TALC unlock physicians' healing power, and enable Natividad to stand as a model for the surrounding community and nation.